My secret fortune has been revealed, and I like the sound of it - $ Money, Money, Money! What am I talking about? My kids bought their dear old gardening dad a little present. It was a small aluminum can called "Magic Sproutz Secret Fortunes".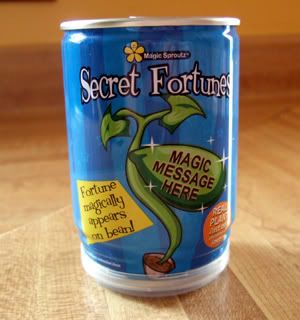 I think they bought it at the Dollar General store. All you're supposed to do is pop the lid, add water and wait for a plant to grow and reveal your secret message! We didn't really believe anything would happen and nothing did for over a week. Then all of a sudden a large sprout pushed its way up and out and grew in to some kind of large bean plant!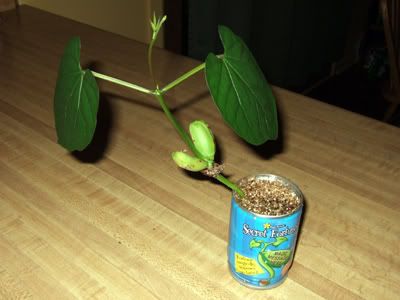 The secret fortune was revealed even before the plant grew leaves however. As soon as the plant sprouted, it pushed up what was the largest seed I think I've ever seen which revealed the fortune in writing!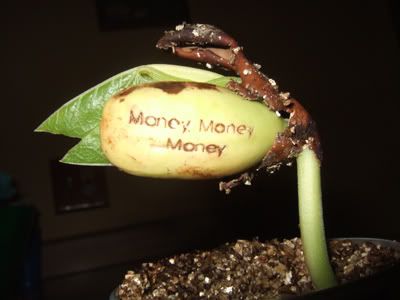 Each side was different. Money Money Money on one side and a dollar sign on the other. Here is a picture with me holding a quarter up to it for size reference.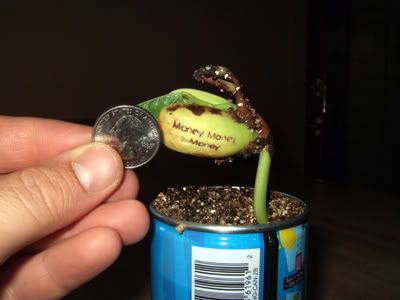 This was a fun little novelty which I recommend if you can find one. It would be great for you gardeners who are itching to watch something grow. I wonder if there are different fortunes written on different ones. I just hope your secret fortune is as good as mine!