After a week of planning this summer's garden on paper and ordering seeds and seed starting supplies, I was treated to a bit of reality today. We got our first snow of the winter, so this is what the garden currently looks like.
Since it was Sunday I got to enjoy the snow with my daughters. We had a lot of fun building a snowman and sledding.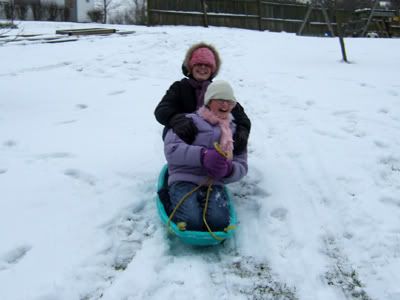 Since there are no plants blooming outside, we have to get our natural color and energy from the birds.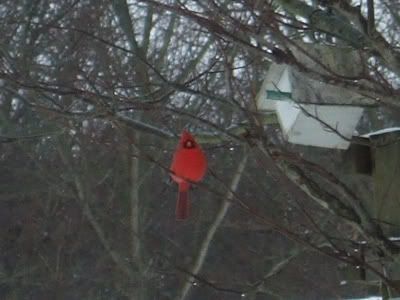 So I guess it doesn't bother me that nothing is growing in the garden right now. For this season, all is as it should be. Besides, we are still making compost that will go into the garden this spring.