Last year my goal was to have the first ripe tomato by my birthday, June 24th and I had this small tomato to celebrate with: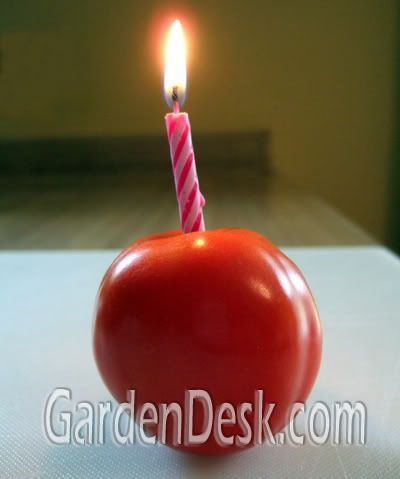 My actual first ripe tomato last year was June 15th and the birthday one was only the fourth or fifth tomato.
This year's early tomato production has been even better! My first ripe tomato was on June 5th, and today on my birthday we have these: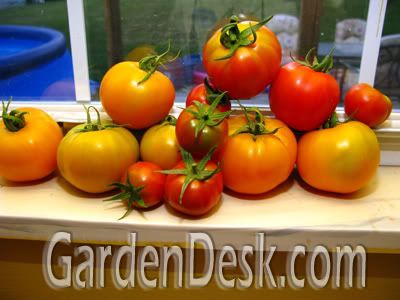 A whole windowsill full of garden fresh tomatoes!My daughters and I have decided to count how many tomatoes we pick over the entire season. So far we are at 40! The most recent ones are Orange Blossom Tomatoes. They are larger than the early girl variety and much larger than the 4th of July tomatoes.
They are delicious, a great birthday tomato! They are very meaty and flavorful. This year's garden birthday present will be orange blossom BLTs - colorful, delicious and salmonella free!