With no rain and temperatures above 100 degrees all week, it is surprising that the perennial and annual flowers are still doing well.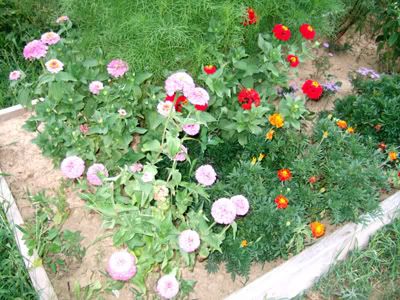 It is NOT surprising however, that the vegetable garden looks pretty stressed. I just can't keep it watered enough. When the plants were young, I successfully used drip jugs next to each plant but I can't use them anymore now that the summer season veggies are so big.
How are other gardeners doing in the watering department? Do you water daily, use soaker hoses, drip irrigation or some other method? Maybe you don't have the drought problem at all. I know our friends in England has had the opposite problem of late.
Anyway, what follows are some painful pictures of the stress that most of my plants are in. These will not win me any "gardener of the year" awards, that for sure.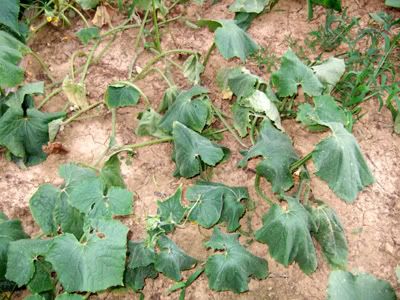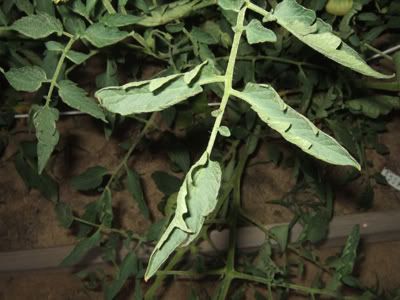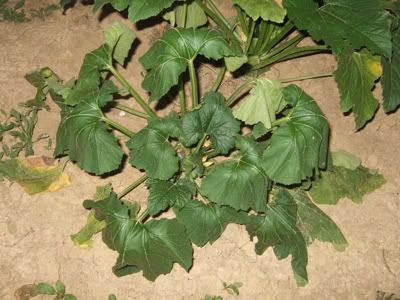 A new problem that I am having that I don't remember from years past is that tomato branches are splitting or buckling under their own weight. I assume this is due to lack of water inside the branch. Here's one I noticed as I was watering: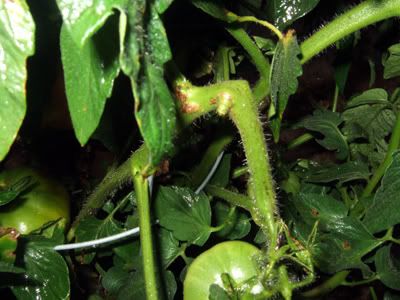 Here's my daughter surveying the stress in the vegetable garden: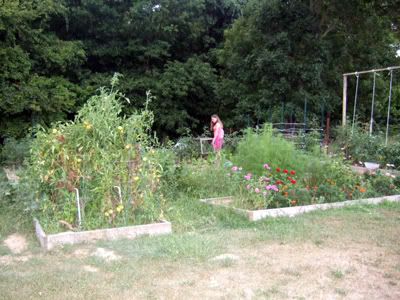 Not everything is doing poorly. I don't mean for this to be a depressing post so I will end it on a good note. After all of the watering was done last night (I watered again this morning), I ate a late supper consisting of a Brandywine BLT and some fresh Bread & Butter pickles!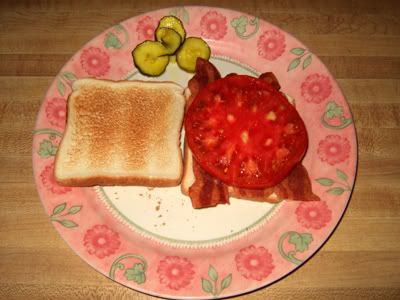 After I ate, my daughters and I made some more pickles with cucumbers we had just picked. Here is a picture of the sliced Brandywine, along with those cucumbers:
And since I've already put too many pictures on this post and since I have begun to ramble, I will post one last proud picture of my first heirloom Brandwine tomato!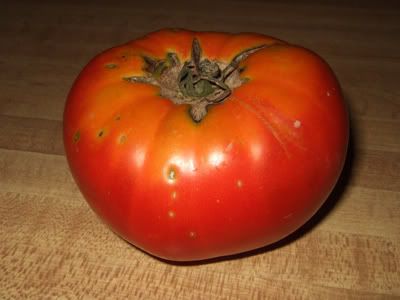 Gina from My Skinny Garden wrote a great post about tomatoes being the most photographed of all vegetables. She pondered if we have reached our quota on tomato posts. She is right that we garden bloggers are crazy about our tomato photos. They are like pictures of our children and grand children. So just like you do with kid pictures, look at the blogger's tomato pictures and politely say "Oh wow, how nice."
I just hope it rains soon so I have more tomato photos to show!