Several Internet articles report that there are 40,000 new blogs started each day! That means there are 1.2 million new blogs started per month! Gardening blogs make up only a small percentage of total blogs, but even if we only total 1%, then there are possibly 42,000 new garden blogs that were started in 2007! Out of those 42,000, there are bound to be some really good blogs that we have not yet heard of.
I started blogging about my garden because I enjoyed reading so many other good garden blogs. I blogged all of last summer without anyone knowing my blog even existed. I just kept on reading everyone else's and eventually people started reading mine. Even now, I am always on the lookout for a new blog - either a really good one that I just never knew of, or a good one that was recently started.
One such blog is All About Square Foot Gardening. Best I can tell, it was started in February. That makes it one of those 42,000 I previously mentioned. There are only half a dozen or so entries so far, but I am excited to keep an eye on this one. This site is designed well and Steve really seems to know his stuff when it comes to vegetable gardening and Square Foot Gardening. I am a big fan of Mel Bartholomew's Square Foot Gardening as I briefly mentioned in my first Black Widow post. Both his original book, "Square Foot Gardening", and and his "All New Square Foot Gardening"
are full of great information.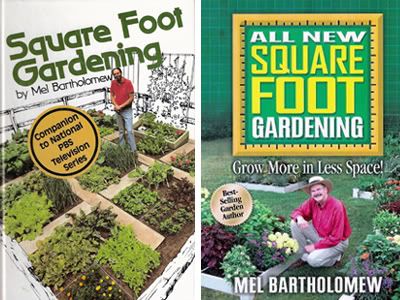 It will be pretty cool to read a blog dedicated solely to Bartholomew's principles. I'm looking forward to watching Steve's square foot garden unfold this season. Stop by this new blog and welcome Steve to the Garden Bloggers community.
That leads me to the question in this post's title. How do you find the new garden blogs that are good? I'm sorry to say that I didn't know about Steve's Square Foot Gardening blog until he contacted me. I know his blog will become popular in time, but how do you find sites like his before they become mainstream? Maybe a better question would be; What advice would you give a new garden blogger to get his or her blog noticed by you?
The first two things I can think of are to register with the top 100 gardening sites , and with Garden Voices. What are some other tips? If you are a blog owner, what are you doing to get others to notice your site? Or do you have a blog that is still a bit unknown? Please comment if you have something to add.
Thanks!