I am currently reading Mel Bartholemew's "All New Square Foot Gardening" book and it is just as good as his original Square Foot Gardening book from many years ago. Here is a picture of the two covers: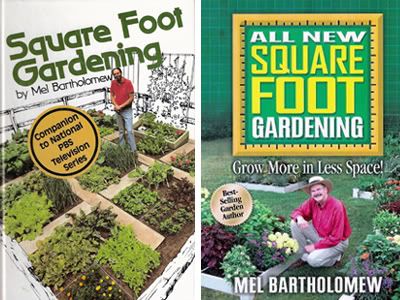 Notice that among other things, he has chaged the way he lays out his squares. In the old days he just layed down wide boards to walk on in between his garden squares. Now he builds raised bed squares and spaces them farther apart with grass growing in between them.
Well Mel, I can give testimony as to one reason that is a better idea. Last season, I layed down planks in between my different kinds of beans like that to walk on. This fall when we cleaned up the garden I turned over the plank and guess what I found living under there? I found ants, worms, slugs and THIS:
Isn't that a great Happy Valentines Day for you! I'm pretty sure that is a black widow spider! Of course I did not get to see its belly to check for the diamond pattern.
What do you think? If anyone reading this agrees that it is a Black Widow, please comment. If I'm wrong, then tell me what kind of spider it is. Here are a couple more pictures of it: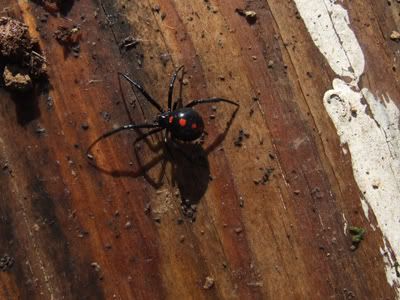 I have video of it as well, but I couldn't figure out how to get it embedded in this blog. (If anyone knows how to to that, I would appreciate some pointers)
So anyway, this season I will have to think twice about using boards to walk on since it provides great cover for such creepy spiders! I don't like Black Widows living in my garden!
On the plus side, it sure makes for a great addition to my close-up bug photo collection! :)