I know I said I was going to post about tips for making the garden better this year, but first I wanted to show the pictures my wife took yesterday in our back yard. She got some great photos of this nuthatch:
She had read that the nuthatches are the tamest, friendliest birds. She tested that theory by slowly getting real close to it. Our camera doesn't zoom very far so it is hard to tell from the photos how close she is, but look at this next picture and notice that the nuthatch is looking at the camera without flying away!
The only other bird that even attempted to come to the feeder while she was there was this little Tufted Titmouse, but I think he is our little "cat food friend"
that I posted about before!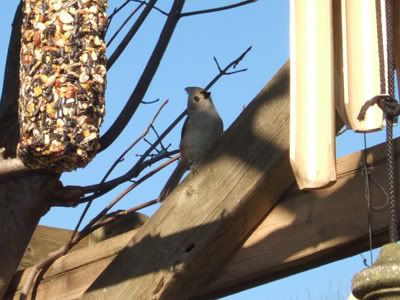 If you scroll back up to the picture of the nuthatch running down the tree, you'll notice that the titmouse is there too, over to the right!
While outside yesterday, my wife and kids noticed many other signs of spring. We are all happy to see that many perennials were coming up under all of that snow we had.

Some of our Irises!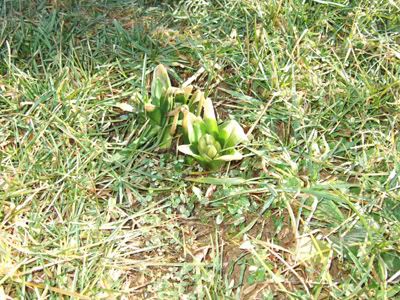 A Hyacinth!
It is a beautiful sunny day here again today, and almost all of the snow has melted and caused a bit of flooding. Look at the standing water in our yard!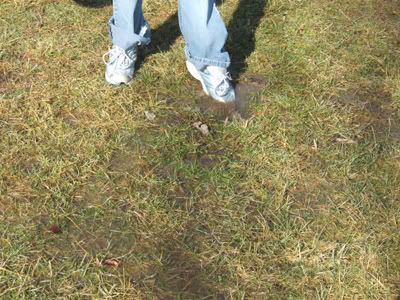 The grass is actually looking green already. I am so happy to see the snow gone. I'm not so sure that my children want the snow to be gone. They still played in the tiny bit of snow that was left.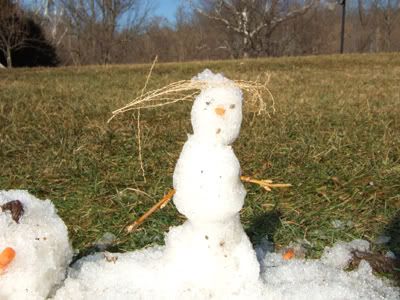 He may be only half a foot tall, but he's pretty cute! I hope he's the last snowman of the season.
Happy pre-spring!