This is my first official Green Thumb Sunday post, and I am excited to finally be a part of it. When the weather is nice and I'm not gardening, I like to do other things outdoors like fishing out on the lake!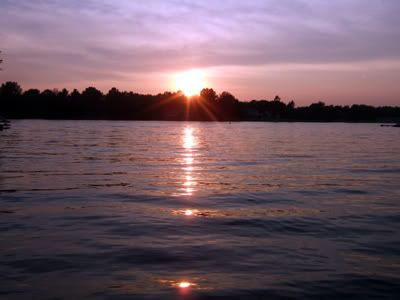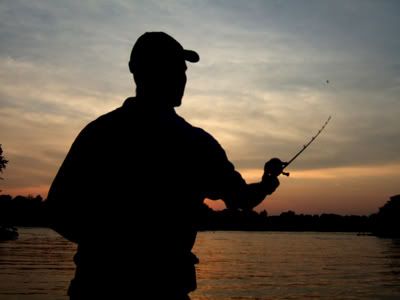 Since there isn't much going on in the garden right now, I went back to last summer looking for some good garden pictures to post. The more I looked at those pictures of my sunny and warm garden, the more I longed for this coming season. It finally got to where I didn't want to look at the garden pictures anymore, so I settled on these lake sunset pictures.
But since Green Thumb Sunday really ought to have a garden theme, here is another silhouette picture from the garden: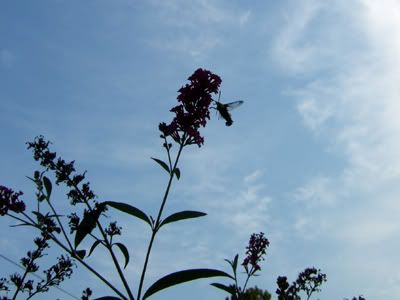 Can you believe that is a hornet visiting our butterfly bush? I was trying to take an actual color picture of him, but none of them were very good. So even though the above picture was an accident, it is one of my favorites of my insect photos!
So there you have it - my first Green Thumb Sunday pictures. If you want to see other Green Thumb Sunday pictures, there is a blogroll of everyone else who participates at the bottom of my sidebar. Or of course, you could join in the fun and post your own Green Thumb photos!

Join