We found some more Magic Sproutz Secret Fortunes!
These are such great little novelties that my daughters originally picked up for me a while ago. We grew one and it worked! Our secret fortune was "Money, Money, Money!" If you haven't been following along, I wrote all about it onJanuary 26 and February 1st. If you don't want to go back and read those posts, in a nutshell this is what our first plant looked like: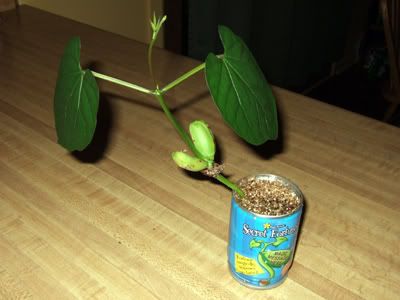 And here is what the fortune printed on the seed pod looked like: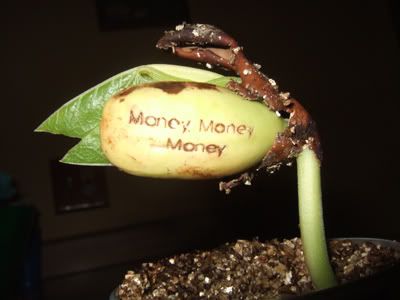 My family is excited now because we just found them again at Wal-Mart. They were originally $4.86 each but were marked down to $1.00 each! We bought three of them and plan on growing them right away!
Hey, anything to keep the winter blues away, right! Especially since the outdoor gardening season keeps looking farther and farther away. We have had more snow and ice all week and they're calling for a couple more inches of snow tomorrow!
I'm beginning to think that Puxatony Phil is crazy! Who can trust an old groundhog anyway! :)