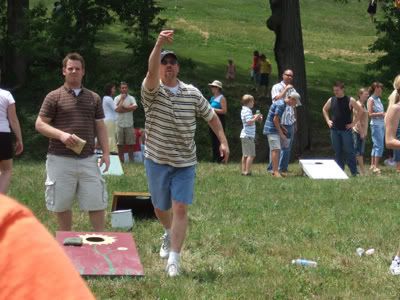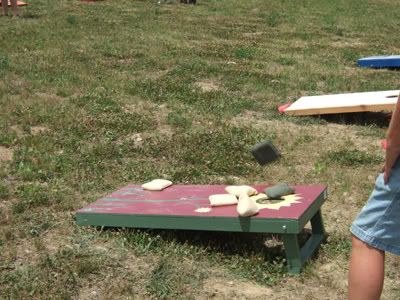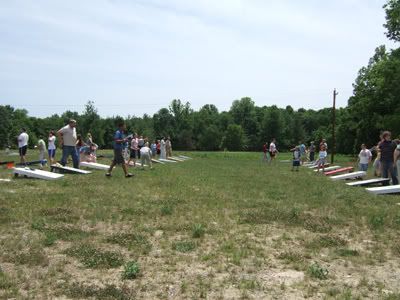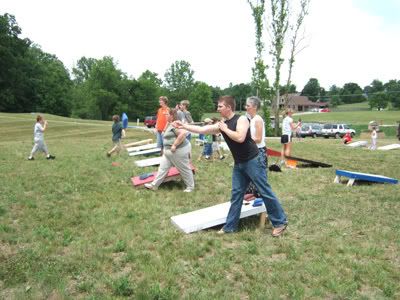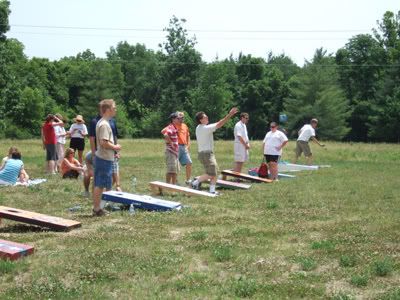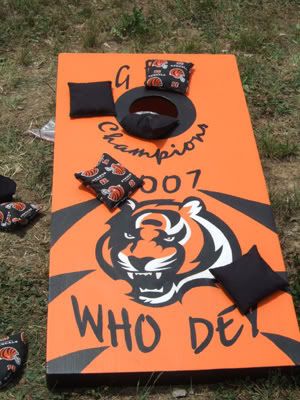 Once again, I can't really leave this completely wordless. My daughter and I played in a Corn Hole tournament at our church on Sunday. We won the first round but lost the 2nd round 21 to 19. I know this has very little to do with gardening, although there really is corn inside the bean bags. Even still, this post will not be worthy of Veggie Garden Info.
Corn Hole is a really fun game, but I don't think it is very well known across the country. It is extremely popular in the Cincinnati area, as you can see from the above pictures. It is sort of like horseshoes. You try to throw your corn bags into the hole in the board thirty feet away. If you get it in the hole, you get three points. If it lands on and stays on the board, you get one point. It is played in two people teams. Your partner is at the other board and throws the bags back to your board. The scoring gets pretty interesting because the other team's points cancel out yours on any given round. In other words, on your first round if you get one in the hole and then your opponant does too, the score is still 0 to 0, not 3 to 3.
There is a regulation size and angle to the boards, but the cool thing is that the face of the boards can be painted however you want. Some of them get really artistic.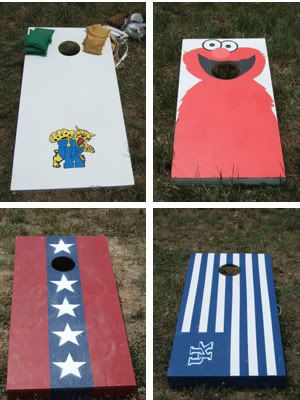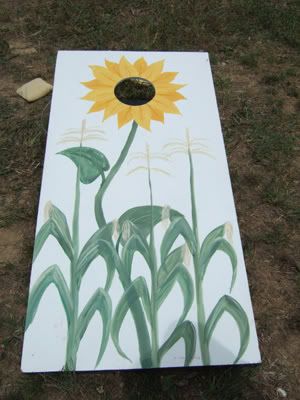 Well now, there is a good garden-related board!
What I am interested to see from this post is if you have ever played corn hole? Have you even heard of it? Please leave a comment below and tell me where you live and if you have heard of it or played it. If you havn't but you are interested in learning more, you can visit www.playcornhole.org.
Once again, thanks for allowing me to be so wordy on Wordless Wednesday! If you want to see other people's posts that probably are less wordy, click here.