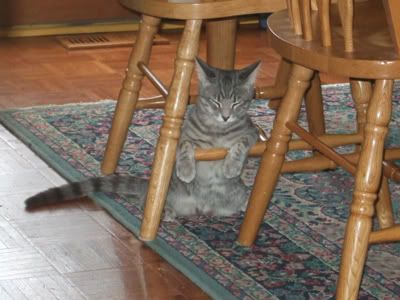 You may remember Macy our kitten from previous WW posts. She is just about grown up now, but she STILL falls asleep anywhere and in any position.
Here she is wide awake:
Macy still likes to take cat naps. She still likes to wear hats, and she is still very talented.
Most of all, Macy is still our Garden Desk Mascot!
This has been a not-so-wordless Wordless Wednesday!